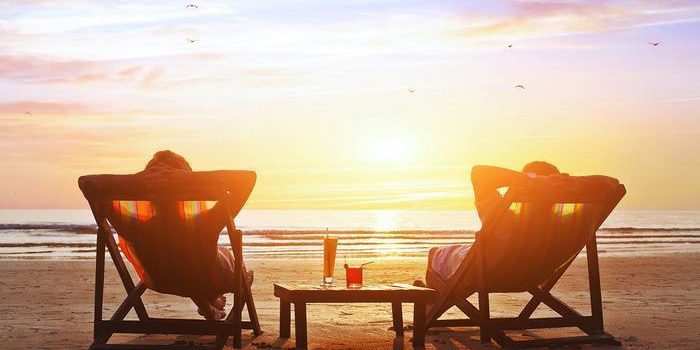 When a Week in the Sun Isn't Enough: Things to Consider with Longer Term Travel
Due to money and time restraints, most people only get the chance to go away for a week or two during the year. But if you're ever in a position to go away for longer it's well worth doing, not only is the break nice, but also you get to experience more than just the tourist side of things and can get a better understanding of a place. Alternatively, you get more time to visit lots of different places if you want to move around a bit, and everything is generally less rushed and hectic. Here are a few things to consider if you're going to be away for more than a fortnight.
Find a Home from Home
If you're travelling to a country or destination and plan on staying there for the duration of the trip, it can be nice to find yourself a 'home from home.' Companies like Interhome offer things like cottages, villas and chalets to rent, which can work out cheaper than a hotel and give you your own space while you're away. If you've booked this trip to decide if you want to move to the country for example, this is beneficial as it will be closer to reality and less like a traditional vacation. As nice as it is waking up to a cooked breakfast and a maid to clean your room out every day, chances are that wouldn't be your reality if and when you moved! Renting out a home from home would allow you to cook, clean, shop and do all of your normal daily tasks while still enjoying the incredible destination that you're in. If you're travelling as a family or with a larger group, something like a villa will often be the better choice. Not only because of the cost, but you actually get to spend time together unlike with a hotel when you're all in your separate rooms.
Consider Backpacking or Road Tripping
If you don't plan on staying in one place throughout your trip, how about backpacking or road tripping? These are good options as they're inexpensive, and you get to see lots of different locations over the weeks and/ or months. With an RV or campervan, you have transportation and a place to stay in one. With backpacking, you can get around on public transport and camp with a tent or hammock, or utilise cheap hotels, motels and travel hostels. Decide on your route, you'll need to work out the places you most want to visit and then come up with a plan based on this. Find out how much time you'll have in each destination.
Earn Some Money
Being away for weeks at a time will come at a cost, even if you're doing everything on a budget. If you have a successful side hustle back home, why not bring it with you? Blogging, making Youtube videos and freelancing can be done from anywhere in the world, all you need is a laptop and internet connection. Most places you will stay in these days will offer free wifi and so it's easy to do an hour or two work here and there. It could earn you a little extra money to keep you going while you're away, and exciting new surroundings can give you plenty of ideas for fresh content.
Volunteer
When you have extra time at a destination, why not give back a little? Most countries in the world are always after some help, it could be anything from working on environmental projects to teaching english to children depending on where you are in the world. Your time and effort can make a genuine difference, even if it's just a couple of hours. From a purely selfish perspective it looks great on your CV, but you can also go back home knowing that you've made a small but significant difference. Do some research, find out if there are any projects where you'll be staying and take a little time to help out. It's these kinds of experiences that really make your travel special and memorable. It's a chance to speak to the locals and find out more about the place you're in too.
Secure Your Property Back Home
As well as planning the fun and exciting side of your travel, there's of course a more practical element. If you live alone for example, you'll need to make sure that your house is completely secure. If you're renting, in some cases you will need to inform the landlord or housing association if you're going to be away for more than four weeks. Thanks to smart home, keeping your home protected is a lot easier these days- you can control lights from your phone to give the appearance of someone being in, and you can monitor cctv and home cameras from anywhere in the world. But do make sure everything is in order before you leave. You might want to empty your fridge freezer and turn it off. You'll need to ensure that sockets are switched off for safety, and it's advisable to lock windows with a key. Have a friend pop by and check on your home every now and again, and if you get along with your neighbours it could be worth asking them to add you on social media. That way they can update you about your home and easily get in touch (no matter where you are in the world) if something seems off. If you have a car, lock it up in your garage or at least ensure your cctv cameras cover your driveway. Keep car keys away from your door to avoid criminals 'letterbox fishing' while you're away.
There are plenty of things to bear in mind when you're going to be away from home for more than a couple of weeks. So get organised, write plenty of lists and ensure that everything is in order. That way you can go away and have the best time, knowing that you're making the most of every minute.