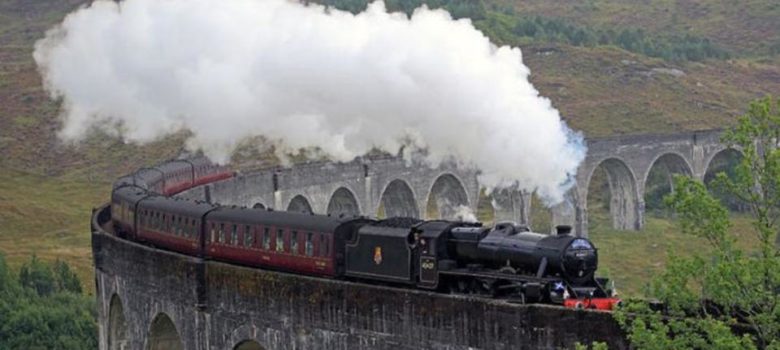 All Aboard the Hogwarts Express
You've read the books, watched all the films and spent your money on every single piece of merchandise that's hit the stores. If you're a dedicated Harry Potter fan, you may be wondering what's next?
I may just have the answer because from April to October every year, you can book your tickets and catch the Hogwarts Express. This once in a lifetime trip will take passengers across some of the most thrilling filming location sites around the UK.
What could be more perfect for the penultimate Harry Potter fan?
All Aboard the Jacobite
An all authentic experience, The Hogwarts is indeed the real deal. This stream train, whose real name is the Jacobite, is run by Scotland's Western Trains and covers a total of 84 miles. It's the famous train which has indeed been seen in the Happy Potter film franchise, so true fans will not be disappointed by any poorly made replicas here!
Start Your Magical Experience as You Mean to Go On
The stunning scenery which the Jacobite passes through starts immediately at the station where passengers board this exquisite train. With its platform bases at Fort William and Mallig in Scotland, Britain's highest Mountain Ben Nevis is just a stone's throw away and can be clearly seen as you begin your journey.
And the amazing views don't end there for its route gives passengers the chance to witness the famous Loch Ness, as well as traveling over the 31-meter-high bridge of Glenfinnan. Eagle eyes fans will note this bridge was the exact one that Potter, Granger, Weasley, and friends all took to Hogwarts themselves!
So, whether you're an original Muggle or just want to sample for yourself a taste of the wizarding world, seeing what all the hype is about, get yourself aboard The Jacobite, better known as the Hogwarts Express.