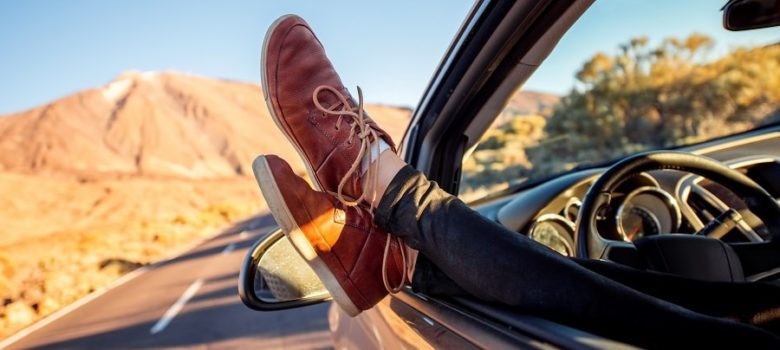 The Best Cars for Every Type of Road Trip
Road trips are a great way to explore a new country and have a more authentic experience. When you fly, you miss out on a lot of the amazing sights along the way, but when you drive, you get the chance to discover things that you never even knew were there. But road trips are only successful if you are prepared beforehand, and the most important thing is getting the right car.
If you go on a lot of road trips, you should definitely factor this into your decision when buying a new car. These are some of the best road trip cars on the market right now.
The Best Family Road Trip Car
If you take a lot of road trips with the kids, you need a spacious car that can handle a lot of mess. It's important that the kids have enough room in the back on a long drive because, when they are uncomfortable, that's when they will start to get irritated and arguments will start. You also need to consider safety features and entertainment options as well, so you can keep the kids happy on long drives.
The Chevrolet Suburban is one of the best cars out there for family road trips because it has room for up to 8 passengers and plenty of space in the boot for all of your luggage. It also comes with HD screens in the back of the seats, so you can keep the kids entertained the whole way. There are plenty of built in power outlets as well, so there are no arguments about who gets to charge their phone first. People tend to assume that a big SUV like this is going to burn through fuel and cost you a lot of money, but that isn't the case with the Chevrolet Suburban. It's actually surprisingly economical for a car of this size, which is a big bonus when you are budgeting for a family.
The Best Solo Road Trip Car
Road trips are just as fun on your own as they are with the family, and when you are going solo, you have a different set of priorities when choosing a car. You want something luxurious and fun to drive, like an Aston Martin. People tend to think that Aston Martins are out of their price range, but you can actually get some great Aston Martin New Car Offers that are more affordable than you might think. There's nothing like hitting the open road in a luxurious car that drives like a dream.
The Best Rugged Road Trip Car
Road trips to cities are great fun, but if you are an outdoorsy type, you might decide to go off road and pitch up a tent under the stars. In that case, you will need a rugged car. The Range Rover P400e is the best choice because it can easily manage any rough terrain that you throw at it but it also drives beautifully on the road. There is plenty of space inside so it is nice and comfortable, and you have lots of boot room for your camping gear.
These are the best cars on the market for different kinds of road trips. If you are planning a road trip soon, you should definitely consider upgrading to one of these models before you go.