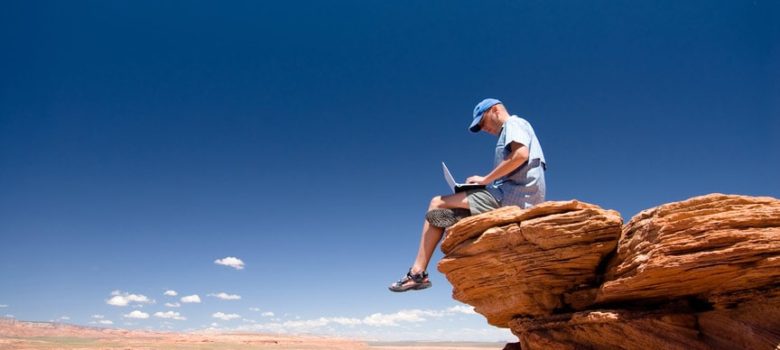 How to Combine Traveling with Studying
Some people believe that if you're interested in traveling long term, you can't possibly study for a recognized qualification or update your knowledge as you do so. Though there may have been many barriers preventing people from successfully traveling while combining studying many years ago, the twenty-first century is all about traveling and learning as you go!
These days, most people that travel usually have a passion not for just seeing a new country with its different cultures and residents, but instead they have a thirst and hunger for knowledge.
Moving Countries to Study
First things first, for those people who have always wanted to travel and are getting ready to take their next step into college or university, there has never been a better time to start your traveling adventure than right now!
You may want to take a gap year and educate yourself along the way, getting yourself prepared for the new term. Traveling can help you access new ways of living and working and is an excellent introduction to the world which is out there waiting for you when you complete your degree.
Alternatively, you may even want to throw yourself into a new traveling adventure and apply for a college or university on the other side of the world! Forward Pathway offer young people the chance to do just that, which can be one of the most daunting but thoroughly exciting travel plans you may just make!
Studying on the Move
For those of us who have got our degrees or who are looking for other methods of training but still want to travel in the meantime, the internet offers a welcoming place in abundance!
You may decide that you want to take on a course in the area you're currently staying in. By searching the local area online, you can discover where they hold further education classes, adult courses, and even daily or weekly certificated courses.
However, if you would rather study from the comfort of the local beach, bar, apartment, or even mountain range, then a quick search of online courses will bring up a massive list of institutes offering a vast variety of classes. These can be taken at any time of the day or night, and you'll end up with a recognized certificate or qualification when you complete the course.
Considering Alternative Studying
If you aren't interested in looking at traditional studying through institutions or online courses, you can always study in an entirely different way when traveling.
If you find yourself staying in a specific area for a few weeks, it may be possible to work with the locals and residents and offer your services – merely asking for some training and knowledge from them in return. This could mean learning a new language, a new trade, or even just getting an insight into a completely different society.
Remember, studying doesn't have to be limited to a classroom environment or a screen. If you feel as though you're learning from it and taking on new skills, then that's studying at its very best!