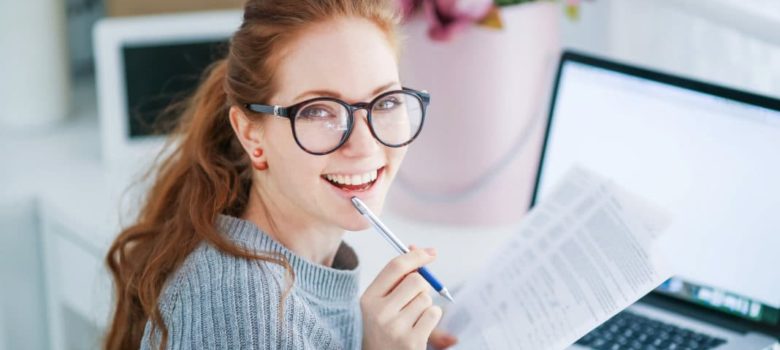 Confidently Moving Into a New Career Path Without Fear
One of the most important things to remember is that no matter how accomplished someone can seem, they're always an utter beginner in some areas of life. For instance, the best salesman you know may be thoroughly out of their depth when learning to ski or travel for the first time. The actor you really admire may have taken five attempts to pass their driving test. This is not to denigrate those people or to suggest there's anything wrong with being a novice or taking some time to achieve a goal. It just means that you shouldn't feel out of place or silly if you're going through that yourself.
This is important to realize, especially for people who may be starting anew in a career path despite having experience from a completely different industry. Odds are, you'll learn faster than you realize, and you'll certainly have at least some transferable skills worth keeping on top of.
Confidently moving into a new career path with confidence, then, requires a little preparation. Let's consider how to achieve that going forward:
Understand the Values & Major Players of an Industry
The more familiar you are with an industry, the less you have to worry about making that new transition. Understanding its values and who the major players are, both in terms of companies and professionals, can help you get an idea of who is leading the push towards increasing standards. This might involve SEO content marketing, or perhaps the new push towards health and safety within certain industries. It may be that attending conventions in this way can also help you network and become more familiar with those in that space.
Reinvest in Your Wardrobe
It's good to reinvest in your wardrobe from time to time, but when was the last time you upgraded your professional wear? You'd be surprised just how much a new set of work clothes can help you feel reinvigorated and motivated to do well in a new career path. On top of that, having some trousers and shirts fitted will also help you look great and well-put-together, giving you the best chance to present your professional self as a brand, which is ultimately what we all become when putting our work self forward. Here you get to determine the package you offer.
Opt for Educational Courses
Becoming newly educated, such as preparing for the ITIL Exam and certification, can help you reinvigorate your professional capabilities while also adhering to the onboarding needs of businesses you might apply for. When you can better structure your capabilities to the needs of the industry today, you have a much better chance of competing against other candidates, or even structuring your own service with the latest necessities in store. Over time, this may even help you manage compliance, work more effectively, and feel less insecure about changing career path thanks to how all of your other transferable skills have become infused into your practiced productive habits. Over time, you're sure to see that there was never anything to worry about in the first place.
With this advice, you're certain to confidently move into a new career path without fear.