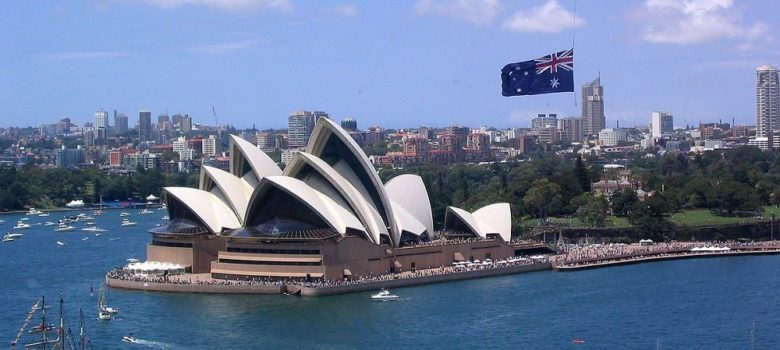 The Experiences You Can't Miss in Australia
The number of destinations and activities recommended for a trip to Australia can be dizzying. Arguably more than any other country, Australia represents a whole different world to a lot of people around the world, and as such it inspires limitless intrigue. Should you spend time in the cities, or out in the country? Will you get to hold a koala or see a penguin in the wild? Should you scuba dive or take a hot air balloon trip? Do a wine tour or check out Sydney's best bars? Which of the innumerable famous beaches should you prioritize? And what about hikes and other adventure activities?
You could keep coming up with enough questions like those to fill pages if you're starting to look into a trip to Australia. It's a big, unique place that could keep you busy for months on end. Most travelers will ultimately have to narrow down ideas however, so – in a broad sense – I've put together some of the experiences you really can't miss down under!
Island Visits
While it's common knowledge that the coastline of Australia is beautiful and full of excellent beaches, many don't realize how many great islands there are around the country. Indeed, I'd direct you to this list of islands that will blow your mind in Australia, including highlights like the Whitsunday Islands (probably the most popular), Fitzroy Island (a somewhat obscure option, but one packed with fun), and Fraser Island (a slice of heaven known for achingly beautiful lakes). If even a little bit of your desire to visit Australia is to see natural beauty, make sure you include at least one island visit in your plans.
Boating
Suffice it to say it's a shame to go to Australia and not get out on the water! There are limitless opportunities to do just that, whether you rent a kayak, take a sailing lesson, or book a spot on a larger, chartered boat for an afternoon or evening. The most unique experience might be to get a spot on a jet boat, a sort of high-speed, highly maneuverable speedboat that's become popular among tourists both in New Zealand and on Australia's Gold Coast.
Wildlife Experiences
This is an extremely wide-reaching concept, but the bottom line is that Australian wildlife is too incredible to ignore while you're visiting. In some cases you'll be able to see animals in the wild, from dingos and kangaroos to more dangerous animals like large snakes and crocodiles. There are also places in the South that you can go to with the specific hopes of seeing adorable wild penguins. However, if you aren't able to have this kind of experience, or you're having more of an urban vacation, there are also various zoos and wildlife sanctuaries around Australia that emphasize some of the local animals.
Live Sports
Australia is quite an exciting place when it comes to sports. There are annual international competitions like the Australian Grand Prix (for Formula 1 racing) and the Australian Open (for tennis). There are local sports like Aussie Rules football, cricket, rugby, and ordinary football. And in keeping with it all there are listings and news for a range of events that translate into an active (and legal) local betting scene. You don't have to see all of these sports, or place a single bet to enjoy the local athletic scene. But some live sports while you're in the country will expose you to a very fun part of the national atmosphere.
Winery Tours
I mentioned wine in the introduction, and it really is one of the most incredible things you can enjoy in the country. And you don't have to be a wine scholar to enjoy it all! The truth is there are dreamy wineries all over the country that make for excellent attractions because of their beauty and how relaxing they are, as much as because the wine they produce is good. That said, you'll still sample some fairly incredible wines if you take the time to tour around.
Watersports
Getting back to the water, you should also make an effort to try your hand at watersports if you get the chance and have any inclination toward an active vacation. Among its beloved beaches, Australia has a lot of spots that are perfect for various sports, as well as a lot of schools and instructors to teach them. That can mean something fairly calm like paddleboarding, or something a little more intensive like surfing or kiteboarding. Whatever the case, battling the elements for fun in such a beautiful place is about as good as it gets.