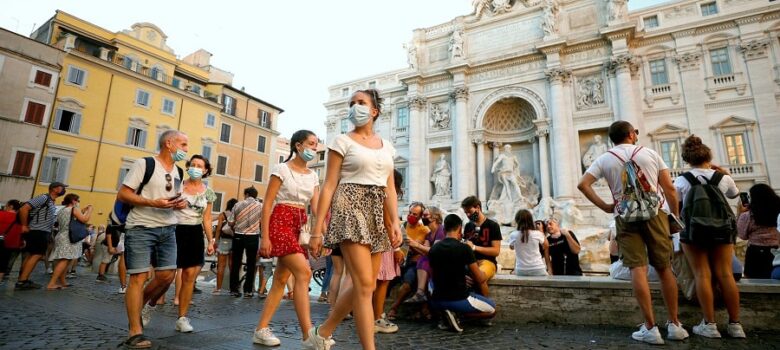 Life Lessons We Can All Learn From the Current Pandemic
Life has been pretty miserable for many of us over the last few months. We have been restricted from seeing others due to the social distancing restrictions. Lockdown meant we weren't able to take part in some of those activities that we used to take for granted. We had one more travel health issue to add to our list. And there has been that ever-present fear that our lives could be in danger every time we dare to enter the local supermarket.
Quite honestly, we'll be glad when the pandemic is over, as only then can our lives return to some kind of normality. However, it's also important to get perspective. Yes, this year has been pretty sucky, and next year might prove difficult too. However, there are a few life lessons we can learn from the current pandemic, so despite the negatives many of us have experienced, we should be thankful for the things we have learned.
Life Lesson #1: We Should Never Be Complacent About Health Matters
At the time of writing, the pandemic is still in full swing, so now is certainly not the time to be complacent. We should follow all health and safety guidelines, as we will risk our own lives and the lives of others if we don't. So, while it's a massive annoyance to wear a mask during the weekly Tesco shop, we should still do as we have been told, and we should follow all other pieces of advice too.
At this time, we have learned that caring for our health should be a priority. This has been in the obvious sense by doing all we can to avoid catching the COVID-19 virus, but we should have cause to think about the other aspects of our health too. Whether it's eating well, exercising regularly, or taking time to rest to care for our mental wellbeing, we should all do what it takes to look after ourselves.
In some cases, we can care for certain aspects of our health online, as we will avoid contact with others this way. It is now possible to have face-to-face appointments with some health professionals while using Zoom and Skype, for example, such as with online counsellors when looking to care for our mental health needs. We can also order some of those things we need, such as medicines or new eyewear. Here's more info for the latter. We might do these things after the pandemic too, as we will then have less excuse to neglect the ways in which we need to care for ourselves.
We should never be complacent about our health needs as we only have one life, so let's all make the effort now and in the future, for ourselves and for the people who love us.
Life Lesson #2: We Should Spend More Time With The People We Love
Okay, so some of us have been forced to spend more time with the people we love in recent months. Thanks to the restrictions of lockdown, we have had no choice but to stay cooped up inside with our family members, partners, and housemates.
For some of us, this will have been a pleasure. The opportunity to bond with our loved ones may have been sorely needed, whether we had games nights with our friends, indoor dates with our partners, or movie nights with the entirety of our families.
For others, it may have been a strain. Living in close proximity with another is never easy on a near 24/7 basis, even when it's with the people we are madly in love with.
Still, whatever the case for you, there is a lesson we should learn from the pandemic: We should make the effort to spend more time with the people we love. This is especially true when considering those people we haven't been able to see, be they parents, grandparents, friends, or anybody else besides. Absence makes the heart grow fonder, or so the saying goes, and this has proven true for so many of us during the enforced lockdown.
When this pandemic is finally over, we should make the effort to see the people we love, and hug them, kiss them, and tell them that we love them. Life is fragile, and the people we care for could be taken from us at any moment, so we shouldn't miss out on any opportunity to be with them.
Life Lesson #3: Kindness Matters
Kindness has always mattered, but too often in life we are too caught up in ourselves and our own needs instead of considering the feelings and the needs of others.
But thanks to the pandemic, many of us have become a little less selfish. We have delivered food parcels to those neighbours who have been unable to leave their homes. We have taken the time to show gratitude to those people who have been working tirelessly to help us, such as those within the NHS and even the people who have delivered food to our doors. And in the knowledge that lives are in danger, we have behaved responsibly when out in public. This in itself is an act of kindness.
Before the pandemic, we might have ignored the needs of our neighbours. Under the assumption that they were okay, we may have gone about our daily lives without giving them a second thought. It might be that we failed to show gratitude to our NHS workers too, as well as to all of those other members of the workforce who have stepped up to serve our needs.
But during the pandemic, most of us have shown more care, kindness, and compassion, and many of us have taken the time to show gratitude.
So, in this vein, let's continue to be kind, even after the pandemic is over. Let's remember the needs of our neighbours, and let's say 'thank you' a little more often, as these acts are the glue that holds our society together.
So, yes, the pandemic sucks. But let's all take heed of the lessons that can be learned from this most trying of times. By doing so, we can make everybody's life a little bit better.