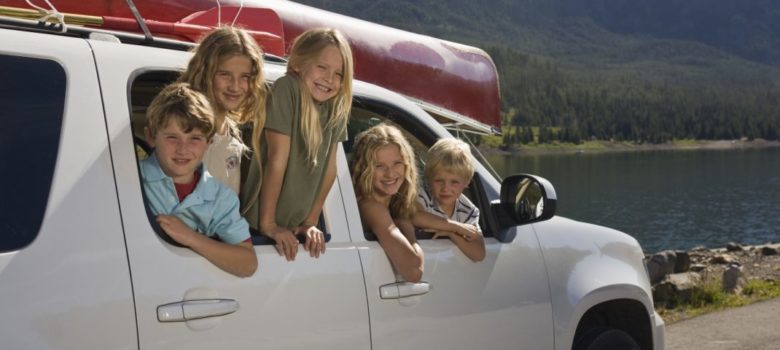 Got a Long Drive Ahead with the Kids? Make It a Road Trip to Remember
Quite often, I hear of friends and family talk of plans that require lengthy car trips of the country to get to weddings, parties and any other celebrations.
However, these car journeys need not be such an ordeal. Why not rethink your mantra and change the journey to a road trip? That way, the fun begins as soon as you pull away from the drive, rather than several hours after you've arrived at your destination!
Plan a Succession of Pivotal Stops on the Way
There's nothing kids love more than stretching their legs, playing in a vast open space and having a fun-filled picnic amid it all!  Search online for several places where you can stop on your way to your destination.
If these places are particular areas of interest, all the better. Maybe you'll need to drive a little out of your way to make some of these stops, but if they're somewhere you don't all usually get to visit, and they would offer sheer entertainment for the entire family, why not make an exception for this road trip?
Take This Time to Get to Know One Another
When you're so preoccupied with getting everyone safely through the day, 365 days a year, it can often make it difficult for you as a parent to get quality time to spend with your partner and your kids. More so, if you have more than the one child.
Why not treat your impending road trip as a valuable family time to get to know one another again? Plan some homemade in-car games which touch on everyone's interests and create playlists that you can all share and talk about together.
Use this time to reconnect, and this will undoubtedly become a family road trip to remember- and for all the right reasons!