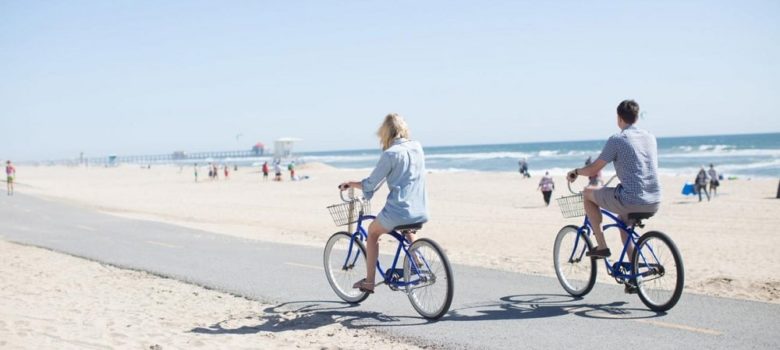 4 Ways to Make Your Beach Trip Perfect and Relaxing
Beach trips are the best way to relieve stress, it's a fact proven by science. However, you can get even more benefits from this adventure if you plan it right. Going on a bike, using some simple hacks to keep your stuff safe, and prepping a post-sunbathing remedy to soothe your skin are sure to make your trip more relaxing.
4 Beach Trip Tips for Comfort and Health
#1: Protect Your Stuff with Simple Hacks
A beach trip should be the time for stress relief, but you can actually get stressed during it while worrying about your valuables. So, prepare in advance to keep them safe and avoid ruining your special day.
Start with emptying a tube of chapstick and put your money there. No one will be looking for it and it's easy to carry around in a beach bag. Any pickpocket trying to find your wallet will be disappointed.
To prevent your smartphone from being damaged by the sand, put it in a plastic sandwich bag with a ziplock. You can store all sensitive tech this way as it's much cheaper than specialized protective cases.
Attach a small piece of cork to your keys just in case they get washed away somehow. And put any jewelry in a non-transparent pill container. It's another thing a petty thief won't be tempted by.
#2: Ride a Bike to the Beach (And on It)
Forbes says that cycling to work is great for your health. Therefore, cycling to the beach is even better because you get to enjoy yourself and relieve stress after the ride. However, the important detail here is that you'll need to use a multi speed bike. Riding on sand can be a challenge otherwise. And you definitely should try to do this because this activity is great fun and will help you shape your legs and look stunning in that swimwear.
Keep the bike tire pressure at 4 psi when you plan to ride on the sand. And pay attention when choosing men's cruiser bicycles. They can be rather heavy, which will make riding on sand difficult. The situation is the same with cruiser bikes for women. Cruisers are a challenging type of bike to work with, but they are the most sturdy and best suited for this kind of environment.
Just don't forget to oil your ride well and clean and service it after you return. Removing all that sand is a must if you want to avoid damage to the vehicle.
#3: Protect Your Food
Nothing ruins a beach trip like sand getting in your food. Therefore, you need to prevent this from happening by packing it right.
First of all, every sandwich should have individual packaging. And that means individual packaging inside a container. Wrap everything you can in plastic so if something does fall, the entire container won't be ruined by sand.
Protect your drinks with cupcake liners and store plastic straws in a toothbrush container. You can also use cupcake liners when eating popsicles. They will help make the process less messy.
Most importantly, bring plenty of water. Dehydration is painful and increases the risk of heat stroke.
#4: Soothe Your Skin After the Beach
To maximize the stress-relieving effect of the beach trip you need to prevent pain, redness, and other nasty symptoms of sunburn. Of course, you should be reapplying sunscreen every hour while out on the beach to protect your skin.
However, if you do manage to get sunburnt, apply Aloe Vera or sour cream on the affected skin. Make ice cubes with Aloe Vera beforehand to treat the most damaged areas. They are extremely soothing for inflamed skin and you can use them to freshen up your look every morning.