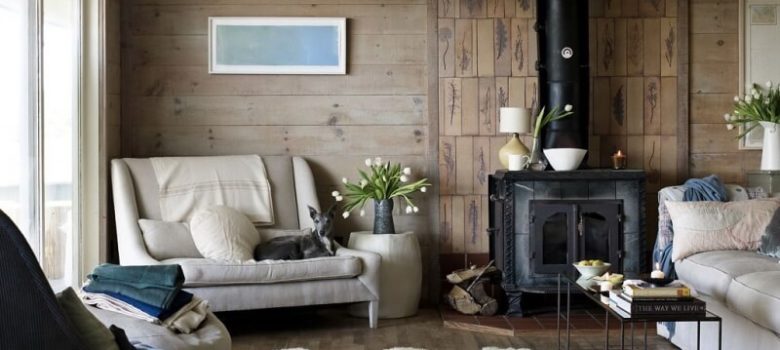 Sweet Home: Make Your Home a Cosier, More Comfortable Place
There are a lot of things that many of us want from our homes. After all, your home is the place you go to relax, the place where you and your family make memories, and the place where you go to escape all of the stress of modern life. However, it's pretty fair to say that doing any of those things is a whole lot harder if your home isn't a particularly pleasant or comfortable place to spend your time.
With that in mind, here are some things that you can do to make your home a nicer place to spend time in.
Tidy House, Tidy Mind
This is a cliche that you've probably heard at least a couple of times throughout your life. However, the really unexpected thing is that it's actually completely true. If you're wondering why you often feel stressed whenever you're at home but you haven't really been able to figure out, why not take a look around to see how tidy things are. If everything is out of place and things are strewn everywhere then that's going to impact your emotional state and will likely increase stress levels. Not only that but it makes your home into a place where you're less likely to actually want to spend your time.
Colour Matters
Colour is a great tool when it comes to making your home a more pleasant and inviting space but it can also impact you in a lot of ways. Human beings are living creatures and we respond to colour in the same way as any other animal. This means that certain colours can impact your mood in a whole host of different ways. Cool, subtle colours can help you feel more relaxed while bright and bold colours are a great way to bring a lot of energy into a room. Make sure that you're using colour in your home carefully in order to make sure that you're always able to give any given room the kind of tone that it really needs.
A Fresh Start
Sometimes the best thing you can do for your home is to replace those parts of it that are looking a little bit drab or distressed. This can be something significant like having all of the countertops replaced in your kitchen. However, if you're not looking to do something that serious then even things like replacing your bed linens with new ones from somewhere like Richard Haworth can make a huge difference. If you think the feeling of getting into freshly cleaned sheets is great, that's nothing compared to getting into bed when the sheets are all brand new.
Get to the Jobs You've Been Putting Off
We've all got those jobs at home that we would really rather just ignore. The problem is, if you don't do those jobs, they don't get done. Shocking, right? The reality is that leaving those little jobs for too long just turns them into big jobs and you can easily end up making life a lot harder for yourself. Whether it's cleaning the bathroom or patching up holes in the walls from hanging pictures, it's always best to get these kinds of things out of the way before they start to impact the overall quality of your home.
Let There Be Light!
Light is one of those things that a lot of people simply don't pay enough attention to when it comes to making their homes the most pleasant place possible. The truth is that light can be an incredibly valuable tool if you know how to use it. Natural light is always your best friend if you want to refresh your home and yourself. Bringing in lots of natural light not only makes a room feel more energised but it can help to make the most of smaller spaces. The way that you use light massively impacts how a space feels so make sure that you're always paying attention to it.
Of course, these are just a few of the ideas that you might want to try when trying to make your home into a more enjoyable space. The truth is that there's no end to the different options available to you and you need to be willing to try different things. Don't be afraid to make things personal and to express yourself. By putting more of yourself into your home you're going to go a long way toward making it into the kind of place that makes you feel happier every single time you step through the door.