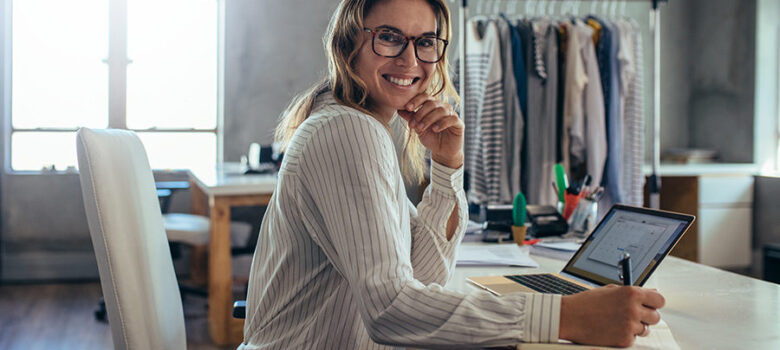 What Your New Business Needs to Succeed
Launching a new business and being a novel entrepreneur is not an easy position to be in. While you're likely excited about your new role and the possibilities that lie ahead, you also probably have a lot of questions running through your head. There's not a one-size-fits-all answer or roadmap you can use that will provide you with all the answers you need throughout your business career.
If you're going to succeed then there are elements you must have in place and tasks you need to be prepared to tackle to get and stay ahead of the competition. The following tips will help ensure you get started on the right path and can begin to build a reputable and long-lasting business.
A Desired Product or Service
Your business needs a desired product or service to succeed and make a name for yourself. Focus on what problem you're solving to ensure that people will purchase what you're selling and stick by your side in the future. You need to be able to differentiate yourself from your competitors and make it clear why doing business with you is beneficial to the customer. If you want to succeed then you're going to have to provide a genuine need and fill a gap that's not being addressed currently.
A Strong Online Presence
Your business will also require a strong online presence to be successful. These days more and more consumers are spending time online and doing research over the Internet. You must be there and be ready to answer their call if you're going to thrive. It's imperative that you build and launch a user-friendly and attractive website, for starters. You can use a card sorting tool to ensure that it's easy to navigate and users aren't confused or get lost easily while on your site. It's also wise to engage on social media and grow your list of followers on the various platforms to drive more attention to your business.
Loyal Customers
Another important element when it comes to running a successful business is to have loyal customers. You need people who will buy from you over the years and stick by your side through the ups and the downs and the good times and the bad. Build trust with your customers and communicate and stay connected with your most loyal group of clients to ensure they're satisfied. Ask questions and gather feedback so you can make changes and adjustments based on these comments. Reward your devoted customers so they continue to come back time and time again. A thank you and outreach from management will go a long way in making your customers feel special and wanted.
Talented & Dedicated Employees
As you find more success you're going to want to continue to grow your business. Therefore, you'll need a team of talented and dedicated employees behind you. You'll need them to help you reach your goals and so you can continue to expand and develop your products and services. Hire wisely and be picky about who you bring on board so that they can not only perform the job well but also fit in with your company culture. It's costly to have to keep replacing employees so make sure that the people you hire are in it for the long haul. Work hard to ensure they're happy and feel appreciated so you don't keep losing people over the years.
Leadership
Your company also needs a strong leadership team and presence if you're going to be successful. It'll be difficult to run your company by yourself as you start to grow and win over more customers. You need to commit to continuing to develop your skills and abilities and becoming the best boss and business owner you can possibly be. You'll also need a leadership team in place who can help you manage the budgets and step in and take charge when you're away or gone. You need people you can depend on to assist you in making the tough decisions and ensuring that you're always one step ahead of the competition.
Desire to Innovate
You can't do what you've always done and expect different results. There will be instances in your business career when what you're doing is no longer working. Therefore, your company and employees need to have the desire to innovate and be creative. Your business will have a better chance of succeeding when you keep up with the latest trends and advancements in technology and are always enhancing and upgrading your products and services. Your goal should be to always be thinking ahead and to understand and know what your customers will want from you next before they know they do.
A Good Reputation
Your business also needs to have a good reputation in place if you're going to succeed. It'll require that you build trust with your customers and that they feel comfortable spending their hard-earned money with your company. It's all about being dedicated to serving your clients and responding to issues and inquiries in a professional and timely fashion. You must deliver on your promise each chance and interaction and not leave your customers hanging or feeling lost and confused. Improve your brand reputation by staying true to your word and making sure that you're focusing on quality management. You'll be able to collect better online customer reviews when your business is consistent and your customers are satisfied with your service.
IT Support
You might believe that IT support services are only for larger companies. That's not the case. Small businesses will need them too, especially as they grow. Securelogic and other IT support firms typically specialize in such services. These can span multiple areas, such as setting up your computer and internet network, alongside maintaining them over time.
There are multiple benefits to this, each of which you could find appealing. Its cost-effectiveness may be one of the more notable. While ongoing IT support services can be costly, needing to repair key systems could be more expensive. Couple that with the potential revenue lost during down time, and not having these services on-hand could cost much more than you'd think.
Your company's computer network will also be much more secure. Cybersecurity is ever-changing, thanks to the fact that cybercriminals keep adapting and changing. You will be too busy running your business to stay up-to-date with these changes, nevermind being able to implement appropriate upgrades.
An IT support professional will also help you deliver a quality service to your customers. Much of your business could rely on technology. Should that fail or not be up to par, then it will negatively affect your clients. If that happens often enough, you might lose them. By continuing to take advantage of IT support, you can maintain and even improve your service quality.
These specialists can also identify emerging technologies that can help your business. Without them, you'll have to invest your time into finding these. With how technical these can be, you mightn't know which ones are best. By relying on IT support services, however, they'll not only be identified, but properly implemented.
Conclusion
Running a business and being a new owner and boss isn't an easy job. There will be challenges to overcome and tough choices to make throughout your entrepreneurial journey. However, it doesn't mean you should give up trying or let your frustrations and roadblocks get in your way of success. Your new business will thrive when you apply these tips and focus your time and energy on the right elements that will move the needle forward in a positive direction. It'll help if you focus on learning from your mistakes and using any setbacks as opportunities to perform better the next chance you get.