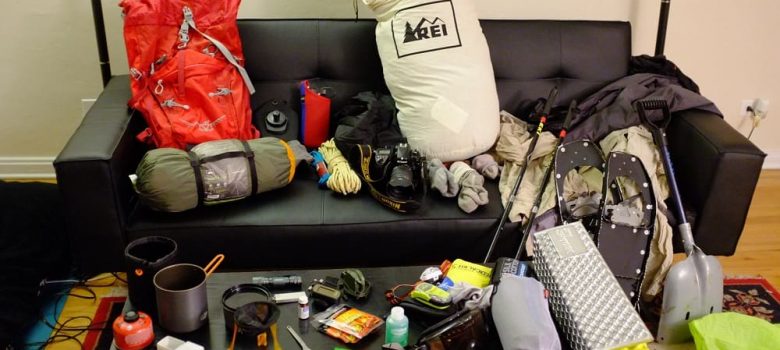 How to Pack for a Camping Trip: 3 Essential Tips
When you pack for a camping trip you need to be not only realistic about your needs but also ruthless in cutting out any non-essentials. I also strongly advise to use professional hiking gear as it's lightweight and weather-resistant. Yet there are some luxuries of the civilization that you definitely shouldn't skip.
Pack for a Hiking Trip Like a Pro: 3 Tips to Ease Your Life
1. Learn to Cook like a Caveman
Cooking gear and food usually take up the majority of space in your backpack. And you can't go on a hike without proper sustenance as this will endanger your health. So you have to compromise, and I advise to always choose quality food over fancy gear.
What I do is only take the most basic mess kit and cook over open fire. I usually pack dried meat, dry fruits, some seeds and grains, and a small bag of spices to make the bland but nutritious meals taste good. I prefer cooking over open fire so I don't have to lug around fuel and a camp stove.
2. Pack a First-Aid Kit and Basic Toiletries
Experience, both personal and that of my friends, taught me that toiletries and first-aid kit are among the things people most often forget to pack for a short hike. I'm sure I don't need to explain the vital importance of a first-aid kit and I'd like to stress here that yours should contain a double-dose of water purifying pills. Personal hygiene is as important as it will keep you from infection, bacteria, and nasty rashes.
3. Use Professional Help
Unless you are an experienced pro hiker, you should get some tips from those who are. I suggest using scoutlists.com or a similar website that provides not generic packing lists but specialized ones that are based on climate, hike complexity, duration, and other important conditions. You can also look up smartphone apps like Backpack Planner.