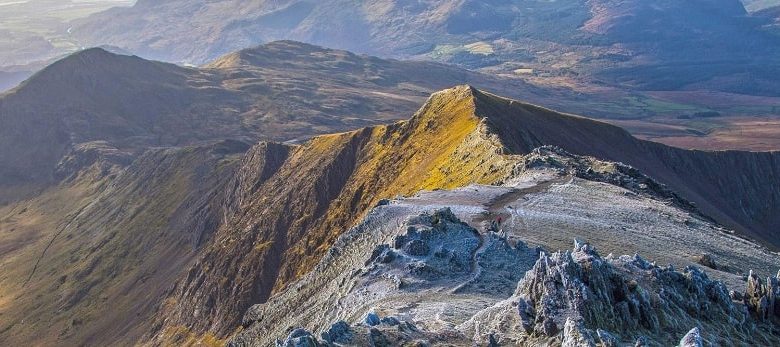 Are You Ready to Take on the National Three Peaks Challenge?
If you're lucky enough to be traveling as a group throughout Britain, and you're fit enough, you may want to take advantage of the challenge known as The National Three Peaks.
Covering the highest peaks in Wales, Scotland and England, this challenge allows groups to organize an expedition which sees people climb all three of the highest peaks in the shortest time possible!
The Contenders
Scotland's highest peak is Ben Nevis. The tallest of them all, it stands an impressively 1345m! With one dedicated main path to walk, it's steep in ascent, but the views from the very beginning to the end are spectacular.
In Wales, the famous peak of Snowdon is the second highest, standing 1085m tall. There are several paths dotted around this mountain, ranging from easy to difficult. However, when taking the challenge, walkers will attempt one of the two more challenging trails, namely the Pyg Track or The Miners Track.
Finally, England's offering is Scafell Pike. Located in the breathtakingly stunning Lake District National Park, this peak stands at 978m, taking in one specific path for the challenge.
Select Your Challenge
What's great about this Three Peaks Challenge is that you can tag along on a selected date, meeting a small group of other hikers in the meantime. Or you can organize your own itinerary, taking as few as four people to as many as thirty with you!
By choosing a selected date and attending an open event, you get to attempt the three peaks with fully qualified members of staff, a great group of like-minded people and a dedicated target of completing the entire challenge within just 24 hours in total!
If you're looking for a way to see England, Scotland and Wales in the space of just one day, why not check out the Three Peaks Challenge website and make it a trip you'll never forget!