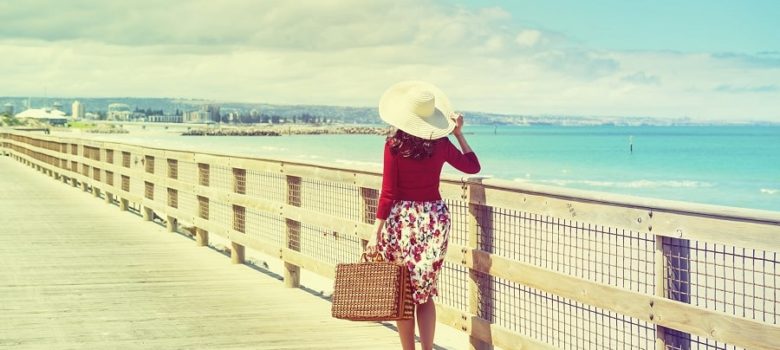 Stop Doing the Same Thing Every Year
Every year, thousands of families take the same trip. Typically, this is something beachy, with plenty of cheap food, cheap drinks, and laid back entertainment to help recharge after an endless (or seemingly endless) year of work. It's an excellent opportunity to get away from the dull and drab of everyday life.
However, have you ever considered that there is perhaps more to do rather than your traditional beach holiday? The seaside resorts may feel like a happy place, but there is so much more to do out there. When you're next planning a trip away, consider these options, instead.
Do Something You've Always Wanted
Everyone has something that they've always wanted to do but haven't had the time or the money to do it. This can be anything from surfing in Ericeira, photographing every step of your trip, or skiing down the steepest slopes in the French Alps.
Whatever it is, maybe this year is your chance to go ahead and do it. You may have been waiting until the kids are old enough or biding your time until the situation seems just right. Whatever the reason, there is no time like the present.
If you put it off much longer, you may not be able to do it ever again, and you don't want that to weigh on your mind. So whatever it is, get looking and get booking.
Do Something You Never Knew Was Possible
We will always come across something that we never even knew was possible. Some of these things include visiting Antarctica, which is especially Bucket List-worthy for ambitious travellers, whereas camping out in the middle of the safari on group trips and tours to South Africa where you will spend the night with the wildlife is also a possibility.
There are so many things out there for you to do that it is sure you'll find an activity to suit you and your families sensibilities. Often, it's the fear of the unknown that puts you off taking the next step, but if you ignore that little voice in your head, you may find that the unknown is the best thing of all.
Treat Yourself
If you've spent years trying to keep your family holidays cheap and cheerful, maybe now is the time to treat yourself to some luxury. While these holidays may share some similarities with what you do every year, there's something about the high-class beach pampering that you can't find on family resorts.
Treating your family to a cheeky week at a 5-star hotel where you don't need to worry about anything except where your next drink is coming from will give you a different perspective. While you may not be able to do it ever again, at least now you can say you've done it.
Out of Your Comfort Zone, for the Better
It can be a challenge to push yourself out of your comfort zone, especially if you've become accustomed to a specific type of holiday every year. However, taking a punt on an adventure that's a little different can be fantastic for the personal development of you and your family. You never know, you might discover something that you never knew you loved.