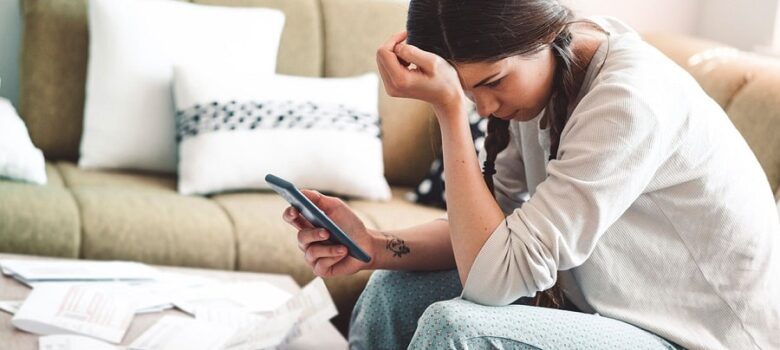 Surviving When You Live Paycheck to Paycheck
It's no secret that life is a challenge for many people in the modern world. No matter where you are, making a living will always be a difficult process, and there is more competition than ever before on job markets everywhere. This leaves a lot of people having to take whatever they can get, and many of the most common jobs out there are sure to leave you living paycheck to paycheck.
Surviving in this sort of situation can be hard, but there are ways to make it easier that can give you the chance to start saving and even investing your hard-earned money. Let's take a look.
Lowering Living Costs
This first area may sound a little obvious, though a lot of people work to lower their living costs without considering the full scope of their finances in the process. You will have to pay for a lot of different things in your life, from the fuel for the car your run to the building that you call home. This can make it hard to save money, with everything you earn going out each month to cover the expenses that are essential to your life.
Approaching this can be easier than many people expect. Take your car, for example, this is something that can cost a small fortune. Insurance, fuel, and maintenance can quickly burn a hole in your pocket. Buying a reliable car can be a good start, but you also want a safe and economical one. While this may sound a little optimistic, there are plenty of motors that meet these requires and you just need to do a little bit of research when you're choosing them.
Lowering your accommodation costs can also be a big challenge, with many people being reluctant to change their living situation. Moving home can be a good way to save money if you are willing to do it, though. Moving further out of the city can usually save you a lot of money, but you could also consider the idea of simply downsizing your home. This can help to save money on your bills and other living costs, too.
Transport Costs
While we've already looked at cars, it also makes sense to think about how you get around in general. Many people who live paycheck to paycheck don't have a car of their own, leaving them relying on public transport for commutes and other travel. This can quickly get very expensive, and you need to make sure that you are limiting the amount you spend on transport as much as possible.
Busses, trains, and metros tend to be the most affordable transport methods in cities. Using services like Uber can be comfortable and convenient, but it will also cost far more than using shared transport. Alongside this, you can usually purchase long-term passes for public transport that will lower your transport costs. If you have a car, it could be worth assessing the cost of public transport to see if it can save you money.
Food & Drink Costs
You need to eat to survive, and this is something that many people compromise on when they have a lower income. It can be hard to afford to eat healthy food all the time, leaving many people unable to keep themselves in good shape thanks to the food they have available to them. This is something that you can overcome without too much work, but you need to be willing to plan ahead.
Eating healthy food is a simple matter of building a meal plan. This will enable you to buy ingredients in bulk, using them across multiple meals rather than just one. Alongside this, it can also be worth looking for new ways to source ingredients when you want to make the best of them. There are loads of sites around the web that sell fresh vegetables and other ingredients that will be cheaper than your local stores.
Keeping up With Bills
Living paycheck to paycheck can be hard enough, but this will become even more challenging if you find yourself falling behind with bills and other costs. You need to make sure that you work extremely hard to keep up with bills, taxes, and other financial commitments, even if you are struggling to afford to spend money on the things that you like. This work doesn't have to be too difficult if you set a schedule up for yourself.
Emergency Funds
Building emergency funds can be a challenge when you are living paycheck to paycheck. It will be hard to save money, but having a little bit of cash stashed away can make it much easier to improve your chances of staying afloat. It can be extremely hard to predict when you might need some extra help. Family members can be good for this, with many people being willing to lend their loved ones money to help them get by. Of course, though, you have to make sure that this gets paid back quickly.
Alongside the people around you, there are also businesses out there that can help you in challenging times. Finding a short term loan for bad credit is easier than ever before, giving you the chance to borrow money without improving your credit for months and years. This type of loan needs to be taken seriously, and you need to make sure that you are able to pay it back before you agree to take it. This is something that money people can achieve when they are looking at their finances.
As you can see, living paycheck to paycheck doesn't have to be as hard as many people think it is. You have to work hard when you have a lifestyle like this, but this doesn't mean that you have to endure a horrible lifestyle that you don't like. In the future, you should be able to work to improve this aspect of your life with time and patience.