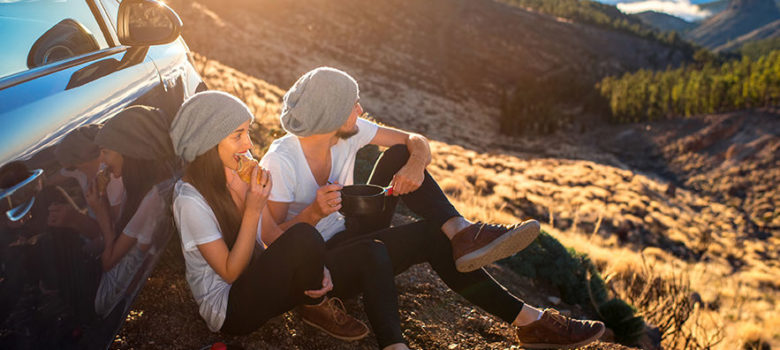 Tasty Food Choices Are Possible as an Accompaniment to Your Road Trip
Perhaps one of the things I love the most about road trips with friends, besides the fun and laughter, is the enormous variety of food we all bring along for the group as a whole!
When you have friends of different nationalities, like we do, your road trip food palates begin to make many Michelin starred chefs weep!
However, I often feel sorry for those groups who must rely on stopping at bland roadside cafes when they take such trips, especially as great food and great company go hand in hand with the very essence of a successful road trip.
Road Trip Food Tips
Why not take in a farmer's market on your route? We make sure that we find at least one for the duration and make a point of sampling the local produce. This way, you can purchase a special meal which relates to the area you've passed by on your travels and will continue to give you pleasure when you sit down to eat later.
Wherever possible, take a little stove and some basic cooking equipment with you. Camping items are perfect for this reason. That way, when you find that ideal spot to rest at, instead of sitting down to soggy sarnies and dry chips, you can whip up a small gourmet meal in no time!
Don't travel without a plugin cool box. This is essential and not just to hold those beer cans or bottles! A cool box preserves the life and indeed taste of any food you travel with and will make all the difference when it comes to meal times. It also allows you to use fresh ingredients in your meals.
Take an adequately sized bag containing essential but travel sized bottles and tubs of condiments, oils, dried fruit and seeds and other such items which will add that finishing touch to your road trip meals.