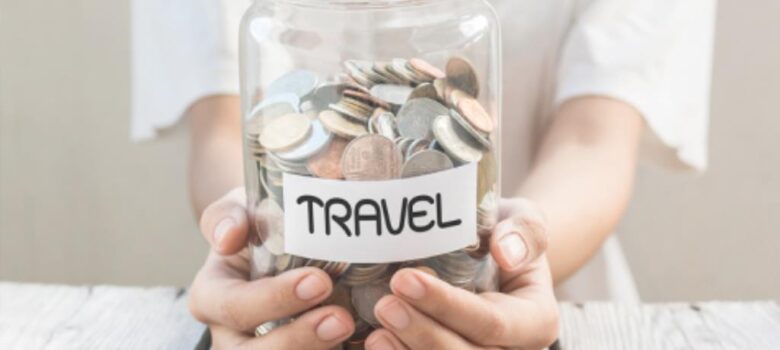 Tips to Save Money When Travelling
While travel has taken a bit of a standstill over the past few months, it will not always be this way. And what better time to start planning how you will see the world again once it opens, than by getting ready for your trip now? With so many places to see and things to do, you can never be too prepared!
You will need to consider what you want from your trip as travel is undoubtedly going to change once the pandemic is over. It is thought that the value of travel will be placed on longer, more meaningful trips and heading to further-flung destinations to soak up new cultures. It is likely that people will opt for self-catered accommodation or smaller, boutique hotels as opposed to large all-inclusive resorts. Once you have decided where you are going, you are going to want to set a budget as travel can soon rack up. No matter if you are going to one all-inclusive hotel, or you are travelling to multiple destinations on your trip, there are always ways that you can cut costs without compromising on the quality of your break away. If you are looking to do this, make sure you read on and see our top tips to save money when travelling…
Track Deals on Flights
When you are looking to book a flight somewhere, don't just log onto an airlines website and book there and then. Instead, it is a good idea to have a look at price comparison sites like Skyscanner that can track different prices and how they fluctuate. You can put your email address in to get alerts for when the prices change. It is also good to be flexible with your flight times. Flying earlier in the morning or later at night, for example, tends to be cheaper than if you fly at a more sociable hour.
Book Last Minute
While we all love to have a holiday to look forward to, sometimes it is best to book last minute. Often booking last minute will mean that hotels are just hoping to fill the room, or airlines just want to fill the seats. This means their prices might be quite discounted from what they are regularly.
Exchange Your Currency Before You Go
One of the worst things you can do when going abroad is to wait and exchange your currency last minute. It can end up being much more expensive and the exchange rate not as good. This might not be true if you are dealing in another format of money, for example, if you are looking to find a nearby Bitcoin ATM. Just ensure that you do your research and make sure that you are withdrawing at the best time and from the best place.
See if You Have Any Loyalty Points You Can Use
Over the years you can rack up loyalty points from a whole host of places. Whether this is through a supermarket loyalty card or through your credit card, you could find you have a number of points to spend. Be sure to keep an eye out for vouchers and save these too! When it comes to booking your trip, use these points as they can end up taking a hefty chunk off of your total price.
If Heading on a Day Trip or Excursion, Bring Food and Drink With You
One of the most expensive things, when you are abroad, is the food and drink. If you are heading out on an excursion and you know that you are going to be out all day, try and bring your lunch, snacks and drinks with you. This will not only save you the money of having to purchase your food but will also stop you having to search around for somewhere to buy something to eat. Sometimes excursions can be somewhere remote and not have many opportunities to stop and buy something to eat.
Look for City Tourism Cards
Depending on where you are going, you might be able to get a city tourism card that will offer you discounts. You can often get these from tourism offices and they might be able to give you discounts to tourist attractions, cheaper travel and vouchers for restaurants. These discounts depend on the country you are visiting and the card, but you can do your research ahead of your time to find out what is included and it is a great way to save money and find out some fun things to do on your trip too!
Go Out of Season
All destinations have peak seasons and it is a good idea to avoid these if you want to save some money. Peak seasons are often dictated by whether or not it is the school holidays and what the weather will be like when you are there. If you are heading somewhere that is hot in the summer, but you want to see the sights, it is often better to go out of season anyway. This way you won't be too uncomfortable walking around and won't be too hemmed in by big crowds. Do your research and find the best time to go that has the best of both worlds.
Make a Plan Before You Go
Before heading on your trip, think about what you want to do or see and factor how much this will cost. You could get in touch with tour companies and see if they offer discounts for multiple trips, or if they have any voucher codes. You will be surprised at what you can find! By planning ahead you will know what sort of budget you have and can plan accordingly for this.
These are just a few ways that you can save money when travelling. Remember that travel is the only thing you buy that makes you richer, but you don't want to be completely out of pocket either! Create a budget and try to stick to this. Allow yourself some leeway as once you are there, things might be out of your estimation, but try not to let it get too out of hand. What is your favourite way to save money when you are travelling? Let me know I would love to hear from you!