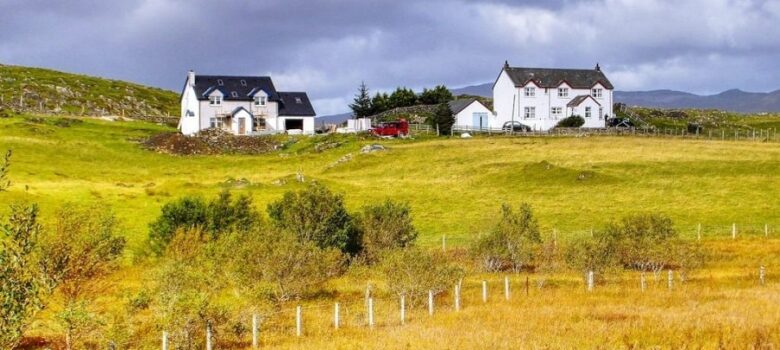 4 Creative Ways to Generate an Income From Unused Land
If you have vacant land around your property or separate from your home, did you know you could be earning money from the land for not much effort on your part? If you are struggling to make ends meet, then looking at ways to use your land to generate an income or free up cash could be an alternative option for you?
Glamping Pods
Glamping is the middle ground between caravans and camping. A glam camping experience if you prefer. Glamping pods are usually self-contained buildings that allow people a space to sleep as opposed to a tent. Sometimes, they can include bathrooms and minimal cooking facilities, but usually, they can sit alongside a campsite, and visitors will need to use communal bathroom facilities. If you have the capacity for this, then using your field to create a glamping site can generate you an additional income over the summer months.
Alternatively, you can rent out your land as a temporary campsite or parking site for campers vans, RVs etc.
Build on It or Sell It!
There are a few options available to you for selling your land to property developers. First, you need to consider how you will feel if a property or even properties are built near your home. Once you have sold the land, you will have less of a say in developing it than choosing to develop it yourself. Choose to sell your land as it is and leave gaining permission to the buyers or sell with planning permission – NFC Homes have more information on your options.
Wind Farm
In some cases, land can be leased out to energy companies who will then install wind turbines on your property to generate renewable energy. As the landowner, you get fewer responsibilities than installing the wind turbine yourself, and you can sit back and collect the lease payments.
Hire the Land Out
Ask around your local college and universities or hobby groups and look at the possibility of leasing out your land for various activities such as an outdoor photography studio: geology and nature studies, art studios and more. You can even rent it to local companies to use for the weekend for off the grid staff team-building exercises to reconvene with nature, or family fun days where they can host temporary entertainment facilities and so on.
You can even use a vast expanse of land to hire out ot companies wishing to hold festivals, outdoor cinemas, concerts, or even filming locations for TV and movie studios.
When using your space land to generate an income, you must make sure you can live with any terms you agree to, and you have a strict contract in place that allows you to retain your privacy and limit noise or pollution on your land when being used by a third party. Always check the legal restrictions that could affect future land use to avoid landing a legal bill for unauthorised use.