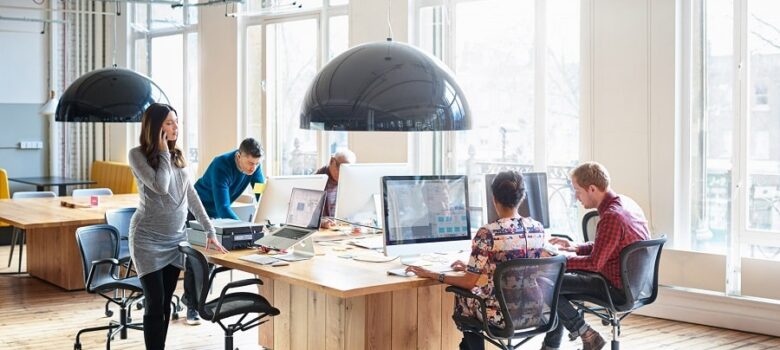 The Best Ways to Modernize a Workplace
If it's starting to seem like your workplace is somewhat stuck in the past, you need to make sure that you're doing the right things to change that. When your workplace isn't moving with the times, it'll hold your team back and potentially stop your business from achieving all the things you want it to achieve. So if the time has come to modernize your workplace, here's how to get it right.
Store Things on the Cloud
One of the first things you can do to make your workplace operations more modern and smooth is to start using the cloud. If you haven't yet done this, it'll make things much more efficient compared to storing data in the office or using a paper system. Moving with the times means embracing these new technology options that make life easier for your employees.
Make Communication More Open and Easy
Communication is something that's really important inside any modern business. If you want to make sure that your team collaborates and everyone remains on the same page, you need to make sure that communication is open and easy for everyone. Try to break down those barriers and you'll soon see that it helps to improve outcomes for the whole business and everyone inside it.
Upgrade the Tech Your Team Uses Each Day
If it's been a long time since you invested in the tech that your team relies on each day, it's probably time to do something about that. When your team is not able to compel;te work in a timely manner or keep up with the competition it might be because they're old and outdated software and hardware, and that's not good for them or the business.
Invest in Ergonomic Furniture
The right furniture is essential in a modern workspace. You want to make sure that your employees are comfortable and able to do their best work at all times, and it's easy to make sure that's the case when the right furniture is in place. Find an ergonomic office chair for each member of your team and offer flexible desk options so people can work in a way that's best for them.
Automate as Much as You Can
Finally, you should make sure that you automate your systems as much as you can if you want to take some of the pressure off your team. It can be difficult to stay on top of everything when you're trying to run a business and you'll have more time to do things if you're not spending that time on repetitive tasks that can be easily automated with the right software these days.
Make sure you make the most of the ideas above if you want to make the right kinds of positive changes to your workplace moving forward. The sooner you put in place these kinds of measures, the sooner you can reverse the decline of your workplace and set it back on the right track once more.