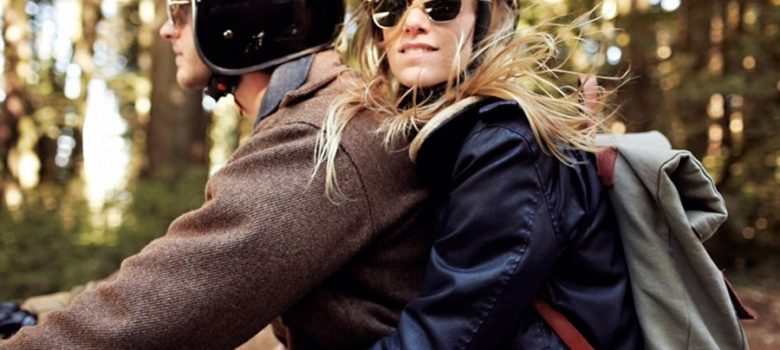 A Couple's Guide to a Perfect Motorcycle Vacation in Puerto Rico
When you come to the beautiful land of Puerto Rico with your love and your motorbike, you have all you need for a perfect vacation. The place is incredible and has some good routes for those who enjoy the ride. However, to make this trip truly amazing, you'll need to prepare both yourself and your vehicle. Otherwise heat, humidity, and roads might put a damper on your vacation.
4 Tips for Traveling Through Puerto Rico on a Motorcycle for a Couple in Love
1. Be Cautious of the Drivers
A motorcycle driver has to be careful at all times, but you'll need to triple your road vigilance in Puerto Rico. Sadly, local drivers seem to treat rules more like annoying advice that can be ignored whenever. At least this is what travelers say on forums.
The local government takes a variety of steps to increase road safety and the latest Puerto Rico Traffic Safety Commission Report shows improvements. However, you still have to exercise extreme caution as you never know when a driver in front of you decides to stop in the middle of a highway to chat with his friend on the other lane.
Be sure you have a good insurance as well, because you might need it.
2. Dress the Part
Puerto Rico is a hot and humid piece of paradise. It's perfect for a relaxing beach vacation with your love, but you'll need to choose your motorcycle apparel carefully. Pack things that offer the same level of protection as your regular riding gear as the wind you'll face when speeding down a highway will be cold.
However, you should choose pieces that offer some relief from the heat as well, because you won't be riding at top speed all the time. For example, a ladies motorcycle jacket with a mesh and ventilation openings in the leather will ensure your partner stays comfy during the ride. Similar models are available for men as well. Choose the design that offers enough coverage to protect you yet little enough to be comfier while you enjoy a slow ride through the natural beauties of Puerto Rico.
You also need to stock up on drinking water. People lose a lot of fluids because of the heat by default. But for you this effect will be doubled because of the leather apparel as well as exertion and exposure to the sun. You need to make frequent stops and drink to stay hydrated and healthy. This will also have a nice cooling effect.
Choose to travel early in the morning or closer to the evening as going out on the road in midday can result in a heat stroke.
3. Prep Your Bike in Advance
Get your motorcycle serviced and ready to face any challenge before you leave. This is essential if you want to avoid serious delays because you Honda replacement parts that can be shipped to you in a day in the US will take no less than seven days to get to Puerto Rico. There are plenty of local shops that can do some minor repairs, but not enough parts even for the most common motorcycle models.
In case the worst does happen and you get stuck with a broken down bike, consider selling. If you can get a fair price for it, this might be the better option than transporting it back to your home and repairing there.
If you have the means to get your bike fixed cheaply at home, consider sending it back and renting a ride to continue your vacation journey.
4. Refresh Your Riding Skills
The majority of good motorcycle routes in Puerto Rico require at leans an intermediate riding skill. If it's been a while since you went onto any but the busy city roads, you should practice riding in the country.
If you and your love want to get the best experience from a motorcycle vacation in Puerto Rico, you'll need to go up in the mountains and sometimes even get off the roads. Note that some roads there aren't very good to begin with. So you'll need to do quite a bit of navigating on the pothole-ridden ground to reach some of the natural hidden gems.
However, if you take all these tips to heart, your motorcycle vacation in Puerto Rico is sure to be memorable for the right reasons.