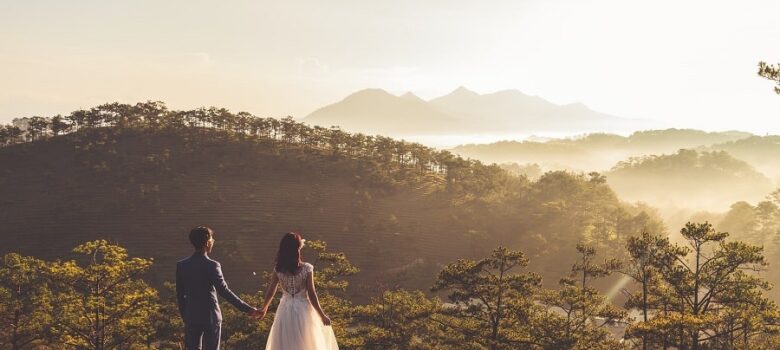 5 Items Couples Wish They Had Spent More Money on at Their Wedding
We all know couples who did their weddings on a budget. They scrimped and saved to get the overall cost down as low as possible.
But were they satisfied? Unfortunately, in most cases, they weren't. They found that cutting back actually had a detrimental impact on their experience and that of other guests
In this post, we take a look at some of the items that couples wish they had spent more money on at their weddings so that they don't make the same mistake. Remember, your wedding is a once-in-a-lifetime event. If you can't spend money here, where can you spend it?
Venue
The venue is many couples' biggest regret, with many wishing that they had spent more money on it. Getting venues right is a massive challenge and something that is difficult for couples to really appreciate before they part with their cash. On first impression, some venues are highly desirable. However, over time, they can lose their appeal, particularly if some guests stay overnight. Unfortunately, when it comes to venues, you always get what you pay for. So if you try paying less, you'll have to make compromises,
Photography
The next biggest regret couples have is trying to bag a bargain photographer. While they do exist, the quality of their services is often low. You don't get the professional images that you want to remember your big day.
Matt Birchall Photography, a professional photography studio, explains this in more detail. The problem is that couples are buying inexperienced professionals who don't know how to adapt to unique settings and couples. Without that originality and flair, photographs can often look generic and unflattering.
When searching for photographers, pay close attention to the price tag. It's often an indication of the ability of the photographer to reflect your wishes and desires. If prices are low, it generally indicates a lack of experience, leading to lacklustre results.
Catering
There's nothing worse than asking all your friends and family to attend your wedding, only to discover that the food is sub-par. However, that can happen if you try to skimp on catering. Low-cost outfits hire inexperienced chefs and often simply reheat food onsite in the microwave instead of preparing it fresh. The result is disappointed guests.
When researching catering teams, always explore how they actually prepare food. Also, look for online reviews to see how other brides and grooms rated their menu, service, and speed.
The After Party
For many, the after-party is more of an after-thought. They hire a cheap DJ, hoping that he or she will be just as good as any other.
However, as many couples discover, that's not always the case. In fact, a low-quality DJ can wreck what was otherwise a good day with inappropriate tracks and poor-quality crowd-engagement voiceovers.
The Wedding Cake
Lastly, some couples try to scrimp and save by buying a cheap wedding cake. Again, though, this can result in disappointment. Often it doesn't taste fresh and leaves a lot to be desired.