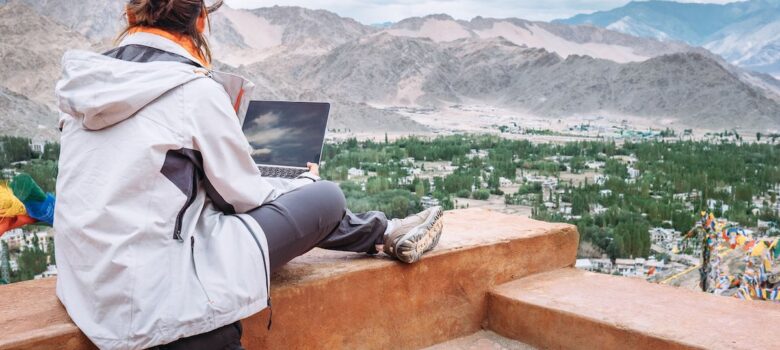 Money-Making Opportunities to Leverage While Travelling
Like with most fun activities, you need money to travel. If you are thinking of pursuing some travel adventures, you have probably saved enough since travel can be expensive, and you'll need more money to stay longer and explore more. Sadly, this can only be a dream for many without a huge bank balance. However, it is possible to spend more days seeing the world even if you don't have the money right away! This article provides a few proven opportunities you can take advantage of to make money while you travel.
Teach others your skills
It is easy to think of language tuition when it comes to teaching others your skill. However, people want to learn more than that. Ask around and advertise your skills on notice boards or social media to attract interested persons. These could be about anything you are good at, such as playing a musical instrument, graphic designing, or tech repairs. Whatever it is, someone might want to learn about what you do. This approach isn't just good for making money, but you can meet new people and connect more with the local community.
Freelancing
Adopting the digital nomad lifestyle can be easier than you think with the many freelancing platforms available, including Fiverr and Upwork. These platforms make it easy to apply for various jobs offered by clients worldwide. However, winning jobs can be tough when you don't have a proven record, and you may need to demonstrate your ability in the sought-after field. But once you get a few jobs under your belt with some positive feedback, you are good for steady work and income stream.
Trade online
Everybody approaches travelling differently. Many people travel to take a break from their daily lives, while others see it as an opportunity to pay attention to their passion. Interestingly traders are usually caught in between these two desires. However, the potential returns from online trading can be satisfying, which can make it hard to step away even when you want to unwind. This is what makes trading online a great money-making opportunity when travelling! All you need is a smartphone or computer and a reliable internet connection. If you take this approach, you may consider an IDTA free trading class to learn or upgrade your trading skills.
Create events while travelling
This method is best suited for individuals who plan to stay in one place for an extended period. You can create events to connect to the people around you if you enjoy socialisation or bringing people together. Apart from making some money and developing a network, you'd be giving people a different and unique experience. You can organise many events, such as wine or beer tasting, speed dating, supper clubs, or networking events. You can also hold webinars to get global coverage and advertise and entice more interested persons.
In today's global age, travelling offers countless benefits and opportunities, such as making money. Whether you want to be a full-time traveller or a regular vacationer, these proven tips can help you enjoy the perks of being a digital nomad.