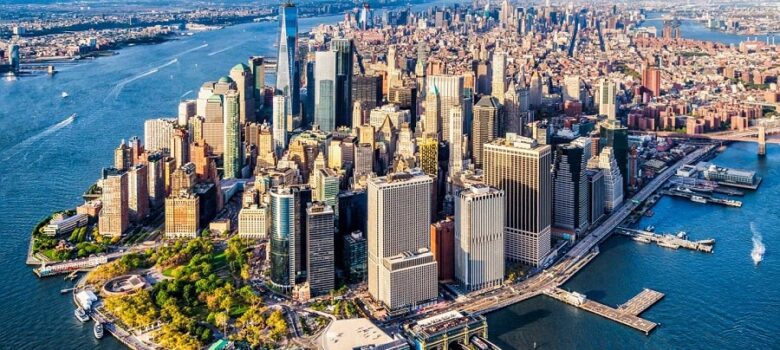 Taking a Work Trip to NYC: The Guide
Work trips in New York are popular for a whole host of reasons. Not only is this one of the most famous cities in the world, but also there are plenty of opportunities, as New York is an international centre of culture, media, entertainment, science, fashion, finance, and business, and some of the biggest global companies are housed here. The city also offers plenty to do and see, ensuring you make some magical memories along the way.
With that being said, offering work trips to New York is a great thing to do for your business and for your team. You will want to ensure you have the right health insurance in place before doing so, though, and https://employeradvantage.com/health-and-benefits/ is a good place to start with this.
Should you and your team be taking a work trip to NYC, here are some things you should do:
Learn a bit about American culture
You need to learn about the basics of American culture, i.e. etiquette, customs, and manners. Tipping is a big deal in America, and you are expected to leave between 15 and 20 per cent, which can make a meal out more expensive than you first anticipated. Alcohol laws also differ from state to state so it's worth checking this out.
Learn about the city
New York is a massive city, and there are five surrounding boroughs; Queens, The Bronx, Manhattan, Staten Island, and Brooklyn. It is crucial to learn about each one so you can decide where to be based.
Look for accommodation
The importance of finding the perfect accommodation cannot be overlooked. You want to be in a convenient and safe spot. After all, if you hate where you live, it can have a dampener on the overall experience.
Learn about the public transportation available
You need to learn about public transport, as it is highly probably you will need to use this when travelling to and from your meetings. Public transport is efficient, convenient, and quite cheap in New York. You should purchase a MetroCard for the subway, and it may be a good idea to take advantage of an unlimited MetroCard when you first arrive, as you'll probably be doing a bit more travelling.
Research some attractions to see
Make the most of your time in New York City by seeing all of the attractions that are on offer, from the Statue of Liberty to Times Square.
Eat all the popular foods found in New York
Get a real taste of New York by eating some of the most popular foods there, including bagels, burgers, and New York cheesecake.
Look for volunteer opportunities
One way to make your overseas trip even more fulfilling is to volunteer. There are hundreds of volunteer and non-profit organisations, including The Door and New York Cares.
Take some classes
Another way to enhance your trip overseas is to take some extra classes. From photography classes to computer courses, there are so many different things you can do.
Enjoy day trips from New York City
Finally, why not explore other parts of America while you are there? There are plenty of great day trips from New York City, including Atlantic City, Philadelphia, and the South Mountain Recreation Complex in West Orange.