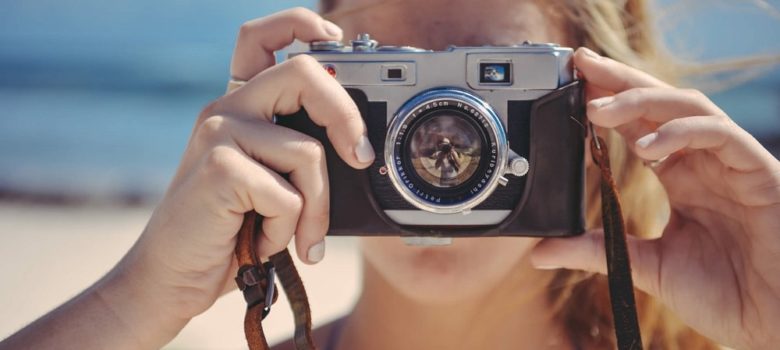 These Travel Tips Will Help You to Greatly Improve Your Photos
Do you want to improve your travel photos? Maybe you just want to make sure that you get some great snaps the next time you go abroad. Either way, you can find out everything you need to know about getting those perfect snaps, right here.
Wake Up Early
They say that the early bird gets the worm. If you want to get the best photos, then you need to get up early. Light is a key ingredient when it comes to photography, and if you are able to take advantage of soft, warm light in the morning then this will help you to create some fantastic images. Waking up early also gives you the chance to deal with way less tourists. You may find that you can visit some key attractions but still have the whole place to yourself. That being said, sunrise isn't the only time that you can catch some great light. Sunset is also a great way for you to really take in the sun. The hour after sunrise and the hour before the sun sets are known as golden hours. The main reason for this is because they have some very soft tones, and they are very pleasing to the eye as well. Shooting photos at noon in the middle of a sunny day is the worst thing that you can do when it comes to travel photography. Your light will be too sharp, and you may find that you are not able to get the perfect balance you're looking for. If you want to get some top photography tips then make sure you visit https://backlightblog.com/still-life-photography.
Location Scouting
It is always a good idea for you to read some travel guidebooks about your trip. You have to make sure that you take the time to scour the internet for various articles. You also need to look up blog posts as this will give you a very good idea of the photos you could be taking. Talk to people who have been to that destination before and reach out to other photographers as well. Become more knowledgeable about the images you take, because if you can do this, then you will surely be able to capture the true essence of a place. Some of the best tools that you will have at your disposal include Google Images, Instagram, Pinterest and more. When you know the names of some potential photo locations, you can then do more research. What time of day has the best light? How do you monitor the tourist traffic? What's the weather going to be like? If you can go through all of this information, then this will help you out considerably.
Ask For Permission
Photographing people in a foreign country can be tough. It may be that they do not understand you, that they simply don't want to be photographed or even if they are offended. At the end of the day, it does help to talk to people. You need to say hello, ask for some directions, purchase a souvenir and compliment them. If you can just talk for a few minutes before you ask for a photo then this will be far less invasive. Ask permissions for close-up shots too. Learn how to ask for a photo before you go to the country and also try and learn the language too. Some people will say no, some people may even ask for money but if they do, then it is not the end of the world. Simply move on to someone else and then try again. The more you do this, the easier it will become so keep that in mind if you can.
Don't Stop Trying
Enrol in some photography classes if you truly want to get better. You may also want to invest in a photography workshop if you can. Another option is to look into photoshoot location hire. You will be able to enjoy exclusive access to a beautiful, unique area and shoot to your heart's content without interruption.
The main thing is that you get out there and practice, and make sure you do this on a regular basis. Sure, you might be good at what you do, but at the end of the day, you could always be better. Becoming a great photographer will take a lot of time and effort, but if you are willing to put in the work and if you are willing to try hard then there's no reason why you shouldn't be able to come out on top.