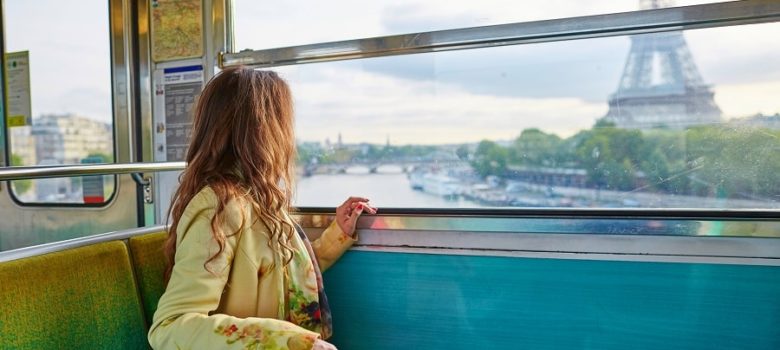 Why You Should Travel When You're Young
Traveling is a great experience at any age, but it can be particularly beneficial when you're young. By exploring the world from a young age, you can experience a wide variety of cultures and locations and use your experience to help craft your own future. To decide if traveling when you're young is right for you, just take a look at some of the benefits it offers…
Enhance your education
Traveling to different areas, regions, and countries is one of the best forms of education there is. From UK study tours and organized excursions to vacation tours and day trips, there is no end to what you can learn. No matter what destination you head to, you'll have plenty of opportunities to broaden your horizons and put your academic knowledge into a real-world context.
Meet New People
Today's travel infrastructure means it's easy to zip from one continent to another without breaking the bank. As you travel the world, you'll meet new people along the way and build your own global network. Often, the people you meet while traveling become lifelong friends, and setting off when you're young ensures you'll get the best chance to meet people from all over the world and make lots of lasting connections.
Learn More About Your Own Environment
Whether you're traveling halfway across the world or visiting the nearest big city, you'll have the chance to learn more about your own area and environment. Until we have the firsthand experience of how other regions operate and how other communities form, it's tricky to compare our own surroundings. When you embark on adventures and commit to traveling, however, you get the opportunity to understand your own environment in a deeper and more meaningful way.
Make Informed Decisions About Your Future
Without real-world experience, it's difficult to decide what you want your future to look like. As young people routinely make decisions that have a major impact on their long-term future, it's important to have the experience and information you need to make the right choices. If you're deciding whether to apply for college or what subject to major in, for example, traveling can give you an insight into what your options are and where your future could take you.
Contribute to the World
Traveling doesn't just offer a wide range of personal benefits; it allows you to give back too. Many people combine travel with charitable endeavors, so you can put your talents to good use and contribute to communities who need your help. From building homes in disadvantaged regions to delivering healthcare support in underserved communities, there are endless options when it comes to finding the right charity to work with.
Begin Your Travels Now
You never know what's around the corner, so why wait? By planning your travels now, you can make the most of your time and really seize every opportunity that comes your way. With local, national and international destinations to tick off your bucket list, now is the perfect time to begin your adventures.