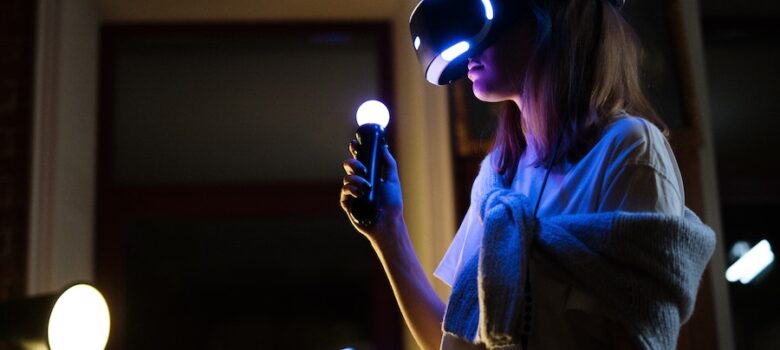 How to Be a Homebody and Still Have Fun: Best Ideas for Digital Entertainment
Homebodies have had the best of times during the pandemic. As this personality type enjoys being at home and doing home-based activities, being forced to stay indoors was never a problem for them. However, as life has gone back to normal, homebodies have been suffering from a bad reputation.
How can you have fun at home? We've been stuck at home for two years; it's time to go out!
Don't be so boring. There is nothing to do at home.
If you are a homebody, it's time to show your friends and family that there can be a lot of fun in home-based activities. So why not plan a digital entertainment night to enjoy together?
Gaming
Gaming is one of the most popular digital entertainment options for homebodies. Whether you're playing on consoles, PCs, or mobile devices, there are countless opportunities to enjoy yourself and bond with your family.
Building a Gaming Den:
For those serious about gaming, building a dedicated gaming den is an excellent option. By setting aside a space specifically for gaming, you can optimize the area for maximum comfort and performance. This includes ensuring that furniture and other elements are properly placed for the best possible sound and visuals, as well as making sure you have the best hardware setup.
Planning the Perfect Gaming Night Together:
Once you've set up your gaming den, it's time to plan a night of gaming with your family. To ensure that everyone has a good time, it's important to choose games that everyone can enjoy. For example, if some family members prefer single-player experiences while others want to play online multiplayer games, it's best to find a game that accommodates both styles of play. Additionally, you should ensure that you're aware of any age restrictions for certain games so that younger family members can still join in on the fun.
Playing Competitive Virtual Games
If you are looking for a great way to stay entertained alone at home, playing competitive virtual games is definitely worth considering. Competitive virtual games such as Beat Saber have become increasingly popular in recent years, and they offer a fun way to challenge yourself and compete against others, even if you are not in the same location.
Beat Saber, https://beatsaber.com, is an intense rhythm-based game where you slash boxes with lightsabers to the beat of the music. You can customize the levels with your own beats and music so that it can be tailored to your taste. It is also possible to find people to play with online, which is perfect for a virtual game night. This is also ideal if you and your friends are in different locations.
Setting up a night to play competitive virtual games such as Beat Saber is fairly simple. All you need is an internet connection. If you are playing online, then make sure that all of your friends have downloaded the game and exchanged usernames. Once everyone is connected, you can select a game mode, create a team, and start playing!
Watching Shows on Streaming
Streaming shows is a great way to get the movie night feeling without ever leaving the comfort of your own home. You can easily plan a night of TV binging with friends or family and even feel like you're in a theater together. With the right streaming platform, you can choose from a variety of genres, new and old shows, and even foreign films.
Here are a few tips on how to plan the perfect streaming movie night:
Choose the Right Platform: The first step in planning a successful streaming movie night is to choose the right platform. No surprise here; membership-based platforms such as HBO Max and Netflix will always have better quality than pirating sites! If you are wondering how to set up streaming from your preferred platform, check this guide here: https://setapp.com/how-to/how-to-stream-hbo-max.
Pick a Theme: Choosing a theme for the night can make it more fun and exciting. Pick something specific, like horror movies, rom-coms, cartoons, or foreign films, or be more general by choosing a genre such as action, drama, or comedy.
Set Up the Room: Creating a theater-like atmosphere is essential for an enjoyable movie night experience. Set up some snacks and drinks, dim the lights, and cozy up on the couch with your friends or family. Don't forget to turn off all notifications and put phones away so that nothing distracts from the movie-watching experience.
Finally, sit back and enjoy the show! Watching movies together can be an incredible bonding experience, so be sure to talk about it afterward and share your thoughts.
Actually Learning a Language
Language learning can be a great way to make the most of an evening indoors. With the help of apps, you can find language learning activities that are both fun and educational. Many apps have features like multiple-choice quizzes, timed tests, and flashcards that can help you learn a new language quickly and efficiently.
In addition to the educational benefits, language learning is also an entertaining activity to do with friends and family. You can use apps to find games, puzzles, and trivia questions to challenge each other's knowledge. Imagine you have a trip planned abroad. This would be the perfect excuse to learn Italian, for instance! Plus, you can even find language-specific versions of classic party games like charades or Pictionary. This can be a great way to bond while having fun.
Providing Social Media Content to SMEs
A lot of small businesses struggle to create original and engaging content. They often call out to their followers for support. This would be the perfect opportunity to capture a short reel of your favorite product, for example. The brand could choose to display your video and mention you. Besides, it can be a great way of gaining recognition for your creative side while having fun.
What else could you gain from shooting a short video with your friends?
An exciting bonding experience
Freebies from the brand
It can become a regular event, like a monthly social media challenge for your friend circles
It doesn't have to be perfect, so you can let your creativity go wild
It is fun
Hopefully, these few ideas can help you prove once and for all that homebodies are far from being boring. On the contrary, they have an exciting and entertaining life!