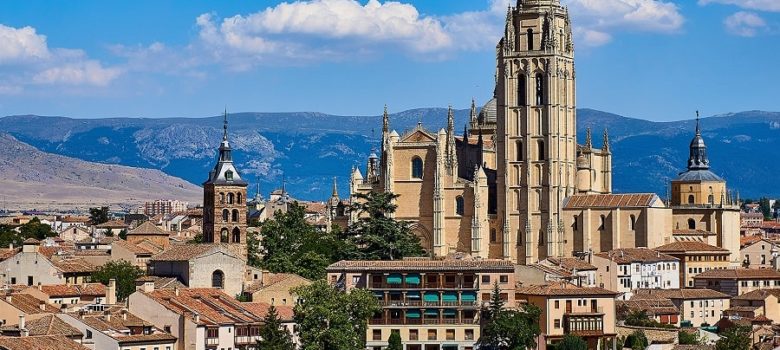 Planning to Travel to Spain? 5 Things You Need to Do First
Numerous travelers admire Spain for its diverse landscapes, unique cuisines, and a satisfying slow-paced lifestyle. Every year, the county receives every kind of traveler seeking to enjoy the great food, vibrant cities, and fantastic music the country has to offer.
If you are planning your first trip to this amazing country, there are several things you need to prepare to make your travel seamless and to avoid any mishaps from happening.
Book Your Accommodation Early
Spain attracts a lot of tourists every year. It is common to find various accommodations facilities fully booked, especially during a busy season. You should book your accommodation months in advance for you to get the best offers and the best spots.
You can choose an apartment or a house from www,jardindelmediterraneo.co.uk if your budget does not limit you. There are plenty of affordable hostels around if you are traveling on a tight budget.
Plan out Your Travel Itinerary
Spain is a big country, and you may not be able to travel to every city. Furthermore, it is not advisable to skim through the various towns and cities in a hurry. Each location has its own local culture. You need to spend enough time in each area and immerse yourself with the local for you to get a real experience.
Therefore, before you start your journey, highlight all the destinations you want to travel and the time you will spend in each. Make sure you know the location of the airport terminals and train stations before you begin your travel. Your trip will be more comfortable if you know your way around several places.
Learn the Local Dialect
While English may be a global language, not every local in Spain can speak English. You should learn some basic Spanish phrases that can help you navigate around the country with ease.
It is uncomfortable when you get lost in a foreign country with no-one understanding what you are saying. You may as well choose to make Google translate your friend throughout the trip.
Exchange Your Currency at a Bank
Before you travel to Spain, you can exchange your money to the Spanish Euro. The local currency of Spain will allow you to move within the country with ease. By exchanging the currency before you start your travel, you can budget how much you are willing to use in your journey and avoid the high exchange rates at your hotel of stay.
Get a Local Sim Card for Data
A local sim card will not only help you in communicating with other people within the country but also allow you to access the internet at friendly rates. You may have access to Wi-Fi at your place of residence, but when you are out traveling, the sim card will come in handy in providing you with data services.
Your mobile device can help you navigate different locations using Google maps, and for that, you would need data. You may as well want to create live streams of your travel and post on social media, making it an excellent choice to have a local wireless connection.
Conclusion
Preparation is imperative for any travel plans you may have in store. If you have traveled before to a new country, you probably know the dangers that can arise when you do not make any preparations. However, if you are ready for a fresh start, follow the above tips, and enjoy a safe and fantastic time in Spain.