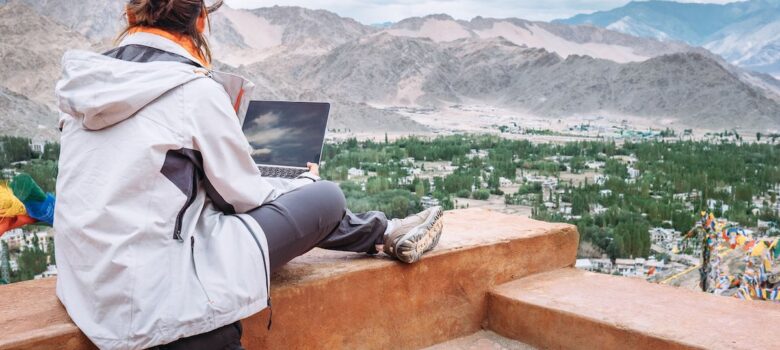 From Blog to Brand: Giving Yourself a Professional Upgrade
If you are looking to get into the blogosphere, there is a lot to consider. Of course, we are all in competition, but this means that we have got to single ourselves out even more in terms of our blogging style, as well as our website. Here are a few things that you need to consider so you can create that entire package for your blog.
Start With the Theme
You will need to get the website set up, with a professional homepage and the custom domain name, etc, but you've got to turn your blog into a brand. If, for example, you are looking to set up a travel blog, you need to evoke that sense of wanderlust in the reader, and you can use stock photos to build a little picture of a place, all for cheap.
When it comes to creating that almighty brand, you start with the theme because this will inform everything, from your logo to your type of content. Lots of bloggers don't consider branding as being that important until later on, but if you start with this, you can save yourself a lot of soul-searching further down the line.
Diversifying Your Content
Without delving too much into the best marketing tactics for your blog, if you really want to start bringing traffic to your blog, content is always the key. Blogging is not just about blogs in a traditional sense, because if you really want to make connections, you need to think about video content. Video content is still the most important factor when it comes to creating engaging content.
When you think about blogs, but also vlogs, and, if it works for you, podcasts, there is a lot you can do to engage with your audience. However, the most important thing is to understand what type of content your audience prefers. Many people like to blog because it doesn't mean they are front and centre, presenting videos and the like, but your blog is going to be more human if you are the focal point. A Blog is about the person and their lives, but the point is that there are people behind it, and you need to use this to create engagement with others.
Incorporate E-Commerce Features
If you want to make your blog more lucrative, you can start selling products from your blog. It makes your blog seem like a website, and this means you could start to either sell products that you have a passion for through affiliate marketing, or you can start to sell merchandise.
If you want to attract more customers who are followers of your blog, this is a very simple way to do it. But while you may need to create a shopping cart, checkout pages, and customer accounts, it will increase the overall user experience.
A website for your blog is all about treating it like a business. So many people start a blog because it's the perfect way to get their thoughts on digital paper, but if you want to go to the next step, some of these components will make a massive difference.